RATES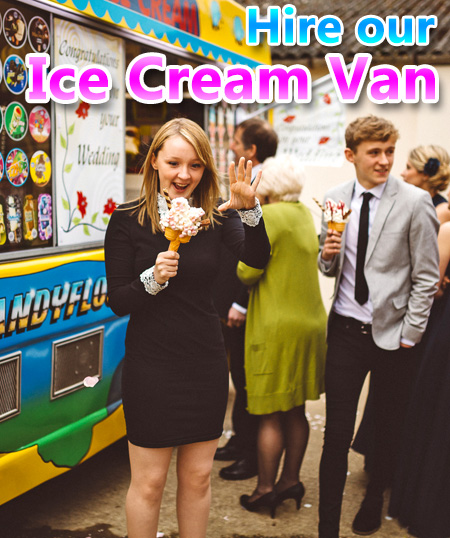 APPROXIMATE GUIDE PRICES FOR ICE CREAM VAN HIRE
These guide prices and attendance times are based on our 'Silver' Option 1 Package consisting of a single large (award winning)... 'Soft Whippy Ice Cream'... (served with a, '99' Cadbury's-Style Flake) and with also a choice of six speciality sauces (Strawberry, Chocolate, Butterscotch, Lime, Bubblegum and Raspberry) and may be further 'topped-out' with either 'Oreos', 'sprinkles', 'crushed nuts', 'sherbet', 'rainbow drops', 'mini marsh-mallows' ... or even a combination,... and catered to:-

Up to 25 Valued Guests - £150 (30 min. attendance)

Up to 50 Valued Guests - £200 (45 min. attendance)

Up to 100 Valued Guests - £280 (60 min. attendance)

Up to 150 Valued Guests - £360 (75 min. attendance)

Up to 200 Valued Guests - £440 (90 min. attendance)

Up to 250 Valued Guests - £520 (105min. attendance)

Up to 300 Valued Guests - £600 (120 min. attendance)

Over 300 Guests - Prices on request!
These estimated prices are calculated on a venue located within a 30 mile radius of our homebase of OX29 4DZ an are inclusive of the Booking / Attendance Fee, Travel costs, Government Taxes and 'Public Liability Insurance' and based on a single payment (paid on behalf of the Event Organisers) as opposed to each Guest settling separately - please advise should you require otherwise...
Alternately, an attendance fee of One Hundred Pounds per hour (for a minimum two hours duration) could be arranged, and the Guests would then settle their own individual purchases...
A contract deposit of Fifty Pounds will be required; and should kindly be placed to the account (Bank to Bank Transfer) as detailed below to fully secure this much appreciated booking / attendance:

Charity Events / Fetes / Shows / Galas / Tournaments etc.- Please enquire further at our Ice Cream Van Hire quote request form.

Additional attendance times / products / peak holiday periods may be sought, and greater distances to venue... Please just enquire further through our Ice Cream Van hiring contact form.
" Every Day's a Nice Cream "
Firstly, there is no show / event too large or too far for 'Mister Nice Cream' to cover! With a large selection of specifically designed Ice-Mobiles - Ice Cream Vans, Icecream Carts, Ice-cream Trikes and an even larger selection of merchandise, 'Mister Nice Cream' ice cream services are the first and obvious choice!
TESTIMONIALS
" We bought some ice cream from Mister Nice Cream and it was the nicest Ice Cream of all! "
- A Recent Children's (According to the experts) Party
" Mister Nice Cream attended our Wedding Reception and was appreciated by our Guests!!! "
- Daniel & Rita
" Having invited Mister Nice Cream to our Company Event, we found his services and professionalism second to none! "
- Wonderco
" Mister Nice Cream came to the party and really made the party a big success! We were worried as our normal guy had let us down at the very last minute... However, there was no need to be concerned as, 'Mister Nice Cream' turned out to be the 'Mister Perfect' Replacement. All the kids were very happy and so were we... 'Mister Nice Cream' has now replaced our old 'Mister Normal Guy'. Exceptional service. "
- Linda & Jim Briggs, Oxfordshire, Oxford
" Large Enough To Cope . . . Small Enough To Care! "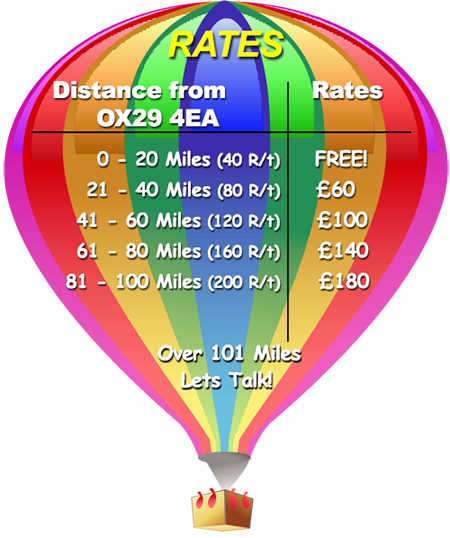 BOOKINGS FOR HIRING ICE CREAM VAN
Please book your Ice Cream Van as far in advance as is feasibly possible for your show / event. Please allow no less than one week for a confirmed booking. For events consisting of over two hundred guests, 'Mister Nice Cream' ice cream van hire services agrees to pay a generous percentage of total ice cream sales to the event organisers to be accredited to such good causes as the organisers deem appropriate.
N.B. For events consisting of less than one hundred and fifty Guests, an arrangement fee may be required (subject to distance).
Distance to the venue is not an issue although a list of mileage charges applies to non-local events. Please view attached tariff.
" Quality Ices at affordable prices, catered to your venue!!! "
When booking, could you please notify us of any other catering vehicles / services attending your event and the nature of their business so any conflicts of interest can be avoided. At the same time could you please inform us of any site or merchandise restrictions however trivial they may seem.
As well as our regular stock items listed under 'Magic Menu', we can also provide additional items for shows / events such as personalised helium balloons, candy floss, popcorn, slush, sandwiches, hot food, hot drinks and various children's toys. Please 'Contact Us' for further details and requests.
The new season is fast approaching and will soon be upon us - So to ensure your desired date, please book early!!!
" Don't Delay . . . . Book Today! "